Is he perhaps older than Patrice Motsepe? Well, The Kaizer Chiefs aged goalkeeper, Itu Khune, found himself having to explain why is face is full of wrinkles at the age of 53 OOPS we meant at the age of 33.
It's no secret that most footballers actually have to hide their real age in order to be retained for longer in the football field. Of recent, the Kaizer Chiefs goalkeeper hasn't been catching a breathe when it comes to how he looks, his face is full of wrinkles and his tummy has started sagging.

READ MORE: Penny Lebyane Drags DJ Fresh To Court For Calling Her Toxic And Tainting Her Image
Sagging tummy and face wrinkles are definitely signs of old age…right? But Khune still insists that he will only be turning 34 this year, hawu njani? Well, that what's everyone asks him each they drop a question under his pics.
The soccer star took Twitter to address the issue of looking like a year sixty-year-old when he is actually thirty-three. "People age diffidently, what is so hard to understand that??"
People age diffidently ,what is so hard to understand that ??🤷🏽‍♂️🤷🏽🤷🏽‍♂️🤷🏽

— IIKHUNE3216 (@IIKHUNE_32_16) January 31, 2021
Well… he might have meant differently but if he definitely meant diffidently then he is telling us that people do surely age as we seeing it from him, LOLZ. Here is the meaning of diffidently: "in a definite manner or  clearly."
Doesn't diffident mean lacking confidence in one's ability? 🌚🌚 https://t.co/nlBuOTyk9p pic.twitter.com/gktX4hf2pk

— Jersey no.10 (@Nomie_fied) January 31, 2021
READ MORE: Could Itu Khune And Wife Be Heading For Divorce!??
https://t.co/Vb7FeAZlYf pic.twitter.com/gqjYT4pqEM

— Bikinyana (@_OregoleleM) February 1, 2021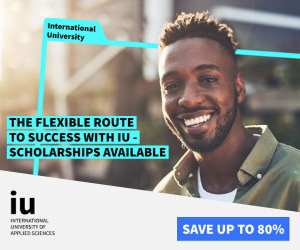 Umdala khune https://t.co/ibVbLaUFmB

— Black Jesus (@legndblackjesus) February 1, 2021
This king is about to change his birth date so he can get 6 more years of PSL football.😂 https://t.co/JA3zrG3uro

— King Zøg (@TevinBlom) January 31, 2021
True..ebile wena okare o premier ya North West https://t.co/1ksYwLdAbE

— Fumana Onkgopotse Seakgoe (@BullDozerBoxing) January 31, 2021
Ignore them grootman. Focus on fixing your marriage 💪🏾 https://t.co/nEhDg1snYV

— Me(lu)ssi (@Melussi2) January 31, 2021
After this tweet, those rumors have to be true🤞🏽😂😂🤣🤣 https://t.co/KtrH5jyelq

— S E P H I R I❄️ (@sephiritsikeli) January 31, 2021
I'll advice you to retire at chiefs. They are the only ones who can pay you whatever it is that you are earning.

Just stay there and secure the bag.

What is it that you really want to win that you haven't won? https://t.co/MgnVM47ssE

— #ƳЄƛƦ3514 (@salim_sgo) February 1, 2021
But this old silly uncle! 🤦🏿‍♀️ https://t.co/GNdL3N3RFV

— Lindokuhle Ndaba (@pearlyndaba) February 1, 2021
Your soccer age bra yaka https://t.co/QVHHL3t2hI

— Phiwe Nzima (@Iam_TheBossLady) January 31, 2021
Lmfao 😂 😂 😂 https://t.co/Zwd3IACazp

— Pula ya Medupi (@SydThaNinja) January 31, 2021
You shouldn't have said this bra. https://t.co/MfZ7L4xkxV

— Sbudda Radebe (@EphraimSbudda) February 1, 2021
The age cheat tweets finally landed ☹️ https://t.co/AHBPaFulOd

— Sethu Tom (@BigBodyBrady) February 1, 2021
Because your age is after tax but you look like before tax https://t.co/sDlbhfI26P

— 🔥Khal Drogo🔥(MBA) (@silentical) February 1, 2021
But also, even if you're 83 what's the problem if you can still play? Football doesn't have an age cap, does it? https://t.co/4j6CbtDG77

— Benjamin Leshoro (@Benji_Sports) February 1, 2021
Soccer age people kodwa 🤣🤣🤣🤣🤣🤣🤣🤣🤣🤣🤣 https://t.co/UbgQtdvVDz

— L S M (@LSM987) February 1, 2021
The way you wrote, makes it difficult to understand 😔😔😔 https://t.co/XYZDH7ggXp

— VACCINE DRAMA 🎭 (@Lunga_WeeeSiba) February 1, 2021
And wena umane wavuthwa ebusweni 😩😬.

— Nomfundo Khanyile (@IthiNgwane) February 1, 2021