The war between DJ fresh and Penny Lebyane has gone from being stale to garden fresh. The two elderly radio personalities dated 20 years ago and their relationship ended up on a sour note.
Their fresh war started when Penny Lebyane took to her social media to talk about her toxic ex-boyfriend who is also a sexual predator. Now, at that point, she didn't mention any name but South Africans couldn't help but think that she was talking about the famous DJ.

READ MORE: Emtee Begs Wife For Forgiveness After Abuse Allegations: "I Love You Mrs Ndevu"
And then there was Swazi who also said that DJ Fresh forced himself on her at a club in Fourways 17 years ago. Ntsiki joined in and called the DJ a rapist. It was chaos, however, a lot of people left the fight and now it's only Penny and Ntsiki against DJ Fresh.
On Wednesday, the two will go face to face in the Johannesburg High Court on Wednesday. In anger, the female DJ said that she was entering the court matter to clear her name and demand clarity regarding how her name became a prominent part of a court case that she was not a part of.
"In that matter, I am mentioned in the court documents. What happened is that we tried to get him [DJ Fresh] to explain himself and produce evidence of the things that he accuses me of … Eventually, we asked to do a joiner in the case,"she said.
DJ Fresh has refused to comment on his ex being part of the court case, only saying "everything will unfold in court". "There is a gag order in place in respect of the main application, which precludes the contents thereof from being disclosed.
"My attorneys have responded to Ms Lebanye's application to join the proceedings, which application will be dealt with simultaneously with the main application on Wednesday. We remain of the view that there is no basis for the joinder application and have set this out in the papers. The issues will all be ventilated at court," said DJ Fresh.
READ MORE: Cassper Nyovest's Baby Mama Gushes Over His Mom: "My Son Is So Blessed"
In the affidavit deposed by the 94.7 presenter said Penny was the original poster of a tweet that insinuated that he was involved in alleged sexual misconduct. Mazwai reposted the tweet that landed her and DJ Fresh in court.
"Insofar as Penny Lebyane, the author of the original post concerned, I dated her briefly in 2001, [that is] 19 years ago. I broke up with her because our relationship was toxic and a restraining order was obtained against her after she attempted to force friends of mine off the road. I have not had dealings with her since," the affidavit reads.
Penny has however denied the claim saying she was never served with a restraining and says she seeks clarity on the existence of the document and what it entails. "In his founding affidavit, he cites that I originated the post that Ntsiki retweeted, which is not true. The second thing he says [is about] a restraining order against me from whatever years ago, which to my knowledge is not true," she said.
"We are questioning how you mention me in a court document without giving me a right to answer for myself. I also want to understand how whatever decision the judge makes against Ntsiki affects me," she added.
She also says her being mentioned in the court documents has tainted her image and cost her potential job offers. "I just want to understand what his intentions are with my being mentioned in this document. Can he furnish me with proof of the things that he is saying about me? One of the things is that I do a lot of advocacy work around mental health … He says I am toxic and I find that statement very problematic.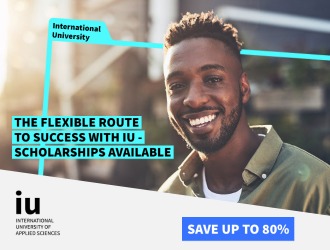 "I am not just some girl. Even if I wasn't a citizen of this country, if you mention me in a legal document, I have a right to understand why my name is mentioned in that legal document.
Secondly, Penny Lebyane is my legal trading name; it's a name that I use for work, so the implications are financial for me. So I need a clear understanding of what that means. I have been excluded from work projects because of my name being associated with that document and I do not have an explanation for it," she fumed.
The media personality says she is seeking access to DJ Fresh's court documents and will deal with the consequences of her name being dragged into the papers later. Meanwhile, DJ Fresh is facing a mountain of legal battles as he has a pending case that was brought forward by a Pretoria-based woman who accused him and Themba 'Euphonik' Nkosi of sexually assaulting her 10 years ago.