World-renowned Jazz singer Dr Sibongile Khumalo has succumbed to death at the age of 63 after a lengthy period of illness.
The Soweto-born singer made a profound impact in South Africa and the world through her music. From humble beginnings as a music teacher, she went on to earn the Order of Ikhamanga in Silver for her contribution to arts and culture in the musical fields of jazz and opera.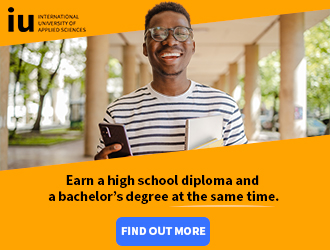 READ MORE: What's The Occasion? Connie Ferguson Celebrates Her Hubby Shona
The family of Dr Sibongile on Thursday evening confirmed that she died of stroke-related complications. "It is with great sadness that we announce the passing of Dr Sibongile Khumalo our iconic, world-celebrated South African singer, affectionately known as Ma'Mngoma (24 September 1957 – 28 January 2021).
"She will be missed by all who had the privilege of experiencing her music, her friendship and her love. Dr Sibongile Khumalo succumbed to stroke-related complications after a lengthy period of illness. The family is grateful for the support and prayers during this time," read part of the statement.
Condolences messages have been flooding in, president Cyril Ramaphosa has also expressed his sadness. Lala ngoxolo mama!
READ MORE: Could Itu Khune And Wife Be Heading For Divorce!??
As a music academic, she was also a voice of instruction and inspiration to new generations of artists who had the privilege of learning from a performer who was at the pinnacle of her career. We will miss her greatly. #RIPSibongileKhumalo 🕊

— Cyril Ramaphosa 🇿🇦 #StaySafe (@CyrilRamaphosa) January 28, 2021
Today's passing of mam' Sibongile Khumalo has touched our hearts.

The jazz legend leaves us with timeless music and priceless memories. #RIPSibongileKhumalo pic.twitter.com/zaRVpqZscm

— Anele and The Club on 947 (@AneleAndTheClub) January 28, 2021
This was my last Sibongile Khumalo performance I saw. #ripsibongilekhumalo https://t.co/ESovlkVzKe

— Nontuthuzelo Made (@Zimba11) January 28, 2021
I'm shuttered💔to learn of Sibongile Khumalo's passing. May her beautiful soul rest in God's eternal peace #RIPSibongileKhumalo pic.twitter.com/61ffh1f8Y3

— Mandlenkosi Msimanga (@msimangamj) January 28, 2021
One of my favorite songs by Mama Sibongile 😭😭😭 may her soul rest in peace ❤️❤️❤️#RIPSibongileKhumalo pic.twitter.com/kUpIVZMQQ4

— Uyintando (@Sisiphomagxarha) January 28, 2021
The iconic, world-celebrated musician Dr Sibongile Khumalo. Thank you for the music (that'll continue to live on…) #ripsibongilekhumalo 🥺💔 pic.twitter.com/n9wZdppf9X

— PALSE by PALEDI 😷 (@PalediSegapo) January 28, 2021
Too saddened by the news that the Legend, Mama #SibongileKhumalo has passed on💔💔
Her Music carried me thru darkest times of my life. Whenever I need 2dig myself out of a dark hole,her song #LittleGirl has always been my anthem 😭 #RIPSibongileKhumalo I feel like I knew you Ma❤️

— Tia Gaetsewe (@Tia_dePaul) January 28, 2021
Another heartbreaking news. Rest in eternal peace Ma #SibongileKhumalo your great voice will forever live in our hearts. Thank you for using your gift to change lives. 💔💔 My heartfelt condolences to her family and friends. #ripsibongilekhumalo the legend. pic.twitter.com/Kdnxa23hbo

— Josh #AfricaRise (@JoshKalisa) January 28, 2021